Your place to design mockup images and gifs.
Easily design incredible images, videos, and Facebook posts that grab viewer's attention and drive action much more effectively than a standard Facebook post. Develop your own eBook covers, info-products, and other mock-ups with our exclusive MockUp Studio tool.
Enter the Mockup Studio App;

2. You can choose numerous ways to create your Mockup. In the example, we will use an E-Book;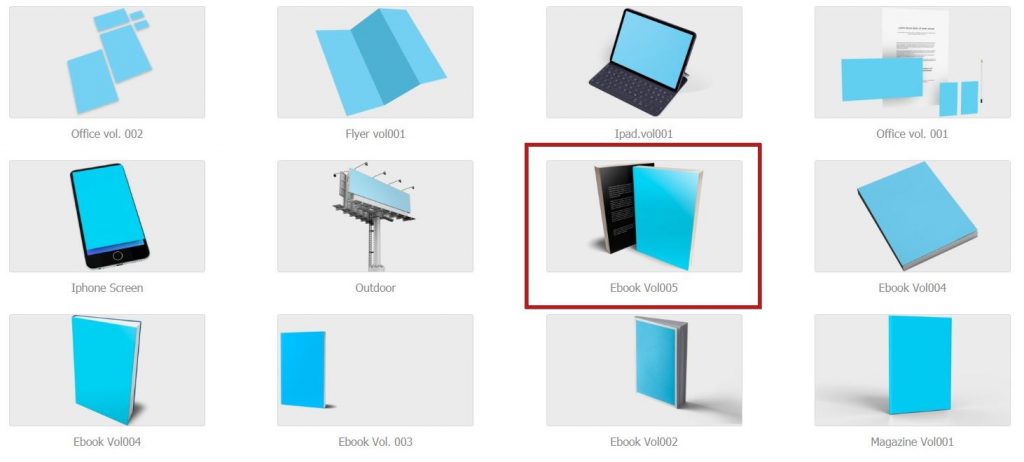 3. Click on the E-Book and this screen will appear. The file will cover the blue part. Click "Upload Media";
4. A window will open where you have to choose the file. Notice that the blue part is demarcated by a red rectangle;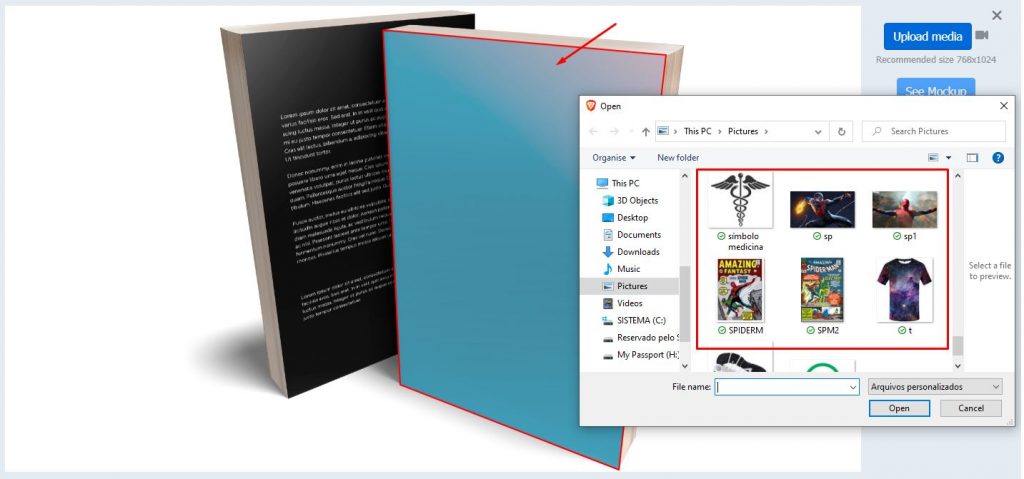 5. A page will open with the chosen file. Here you can make some settings. You can resize the image, place text, choose the color and size. Once you have finished the settings, click "Done";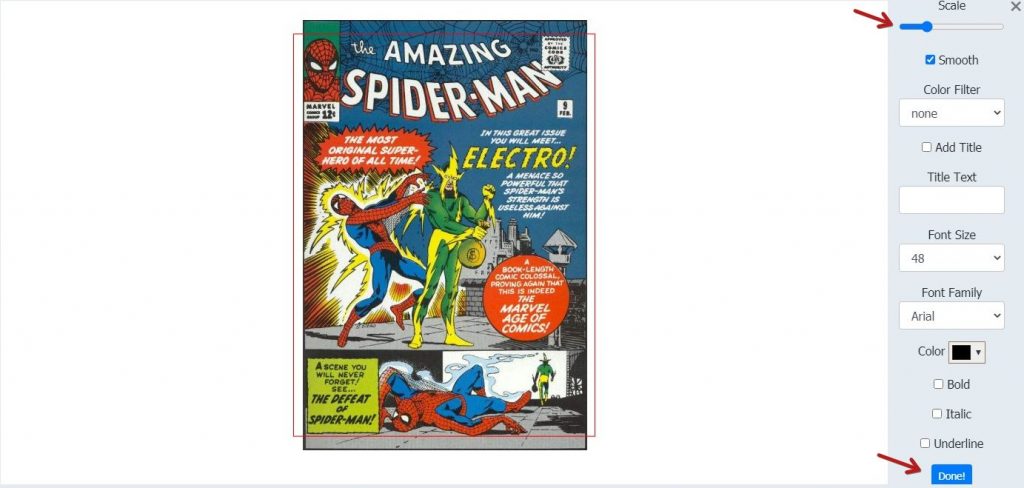 6. On this page, you can view your work. Click on "See Mockup";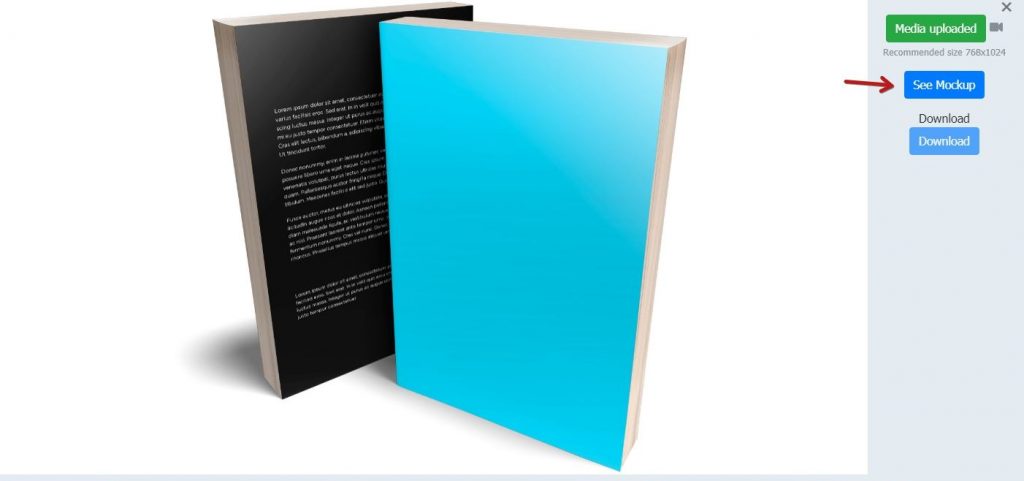 7. After checking your Mockup, notice that three social media links appear: Facebook, Twitter and Pinterest;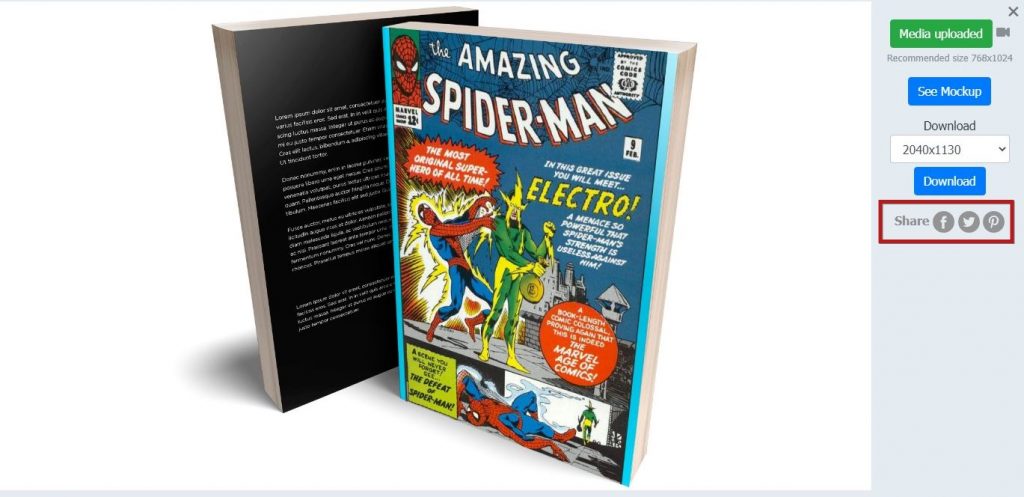 8. When you click on the Facebook icon, for example, this window will appear, so you can share this E-Book on this social network;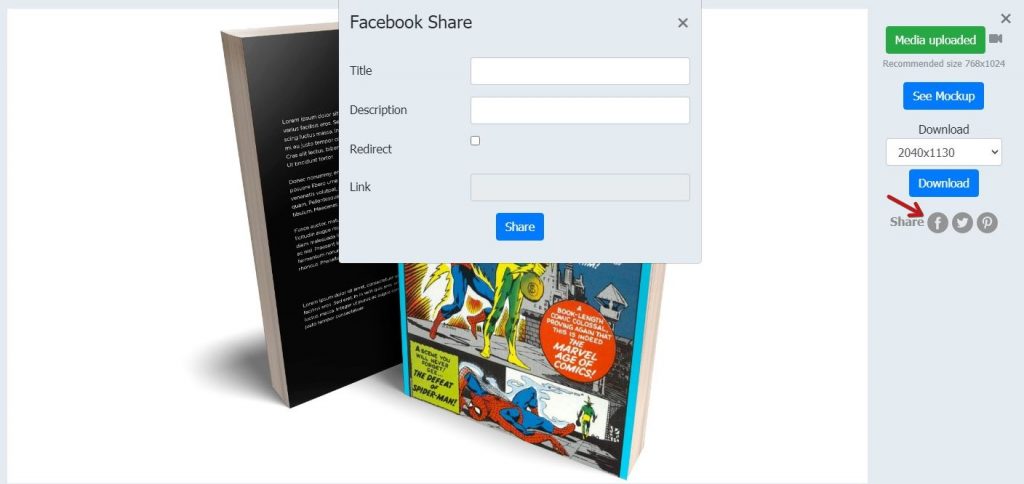 9. You will already have the perspective of the E-Book. Click here to choose the format and download it;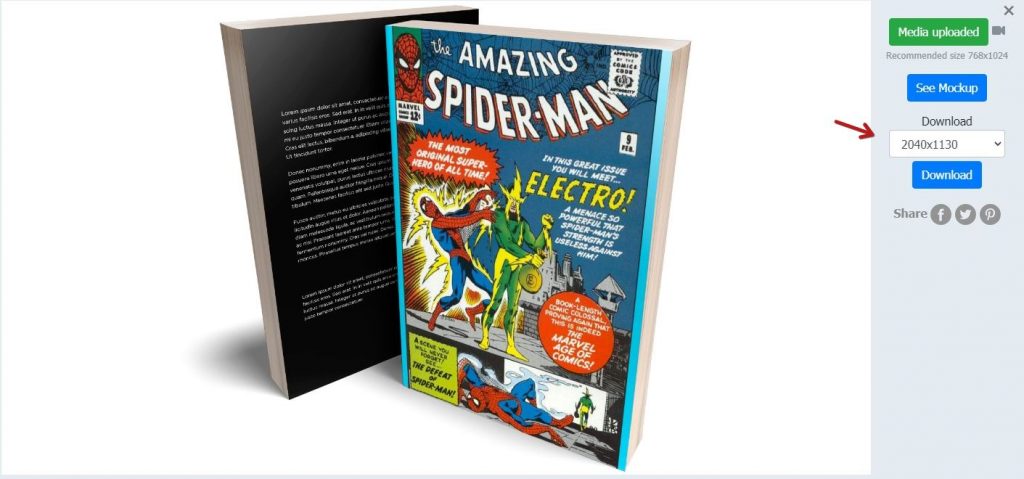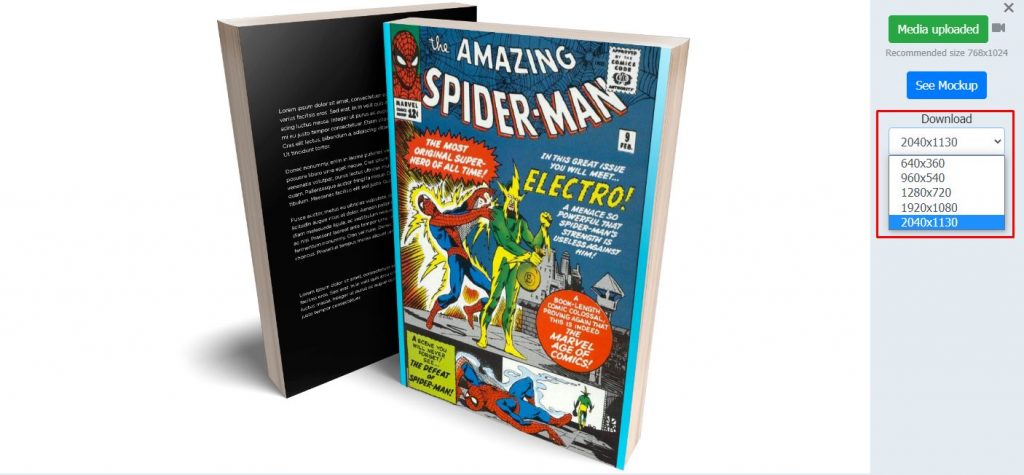 10. When you click on "download", this window will appear asking you to choose the location to save and to name your file;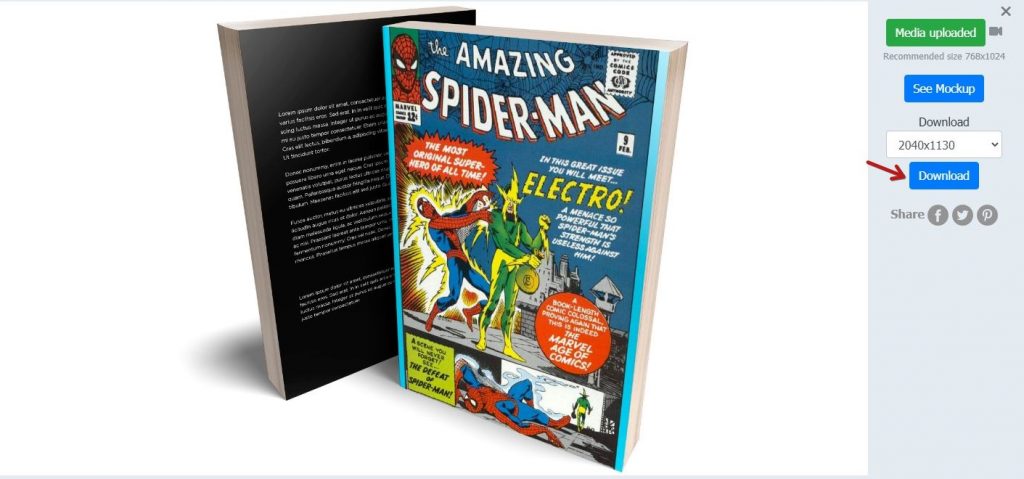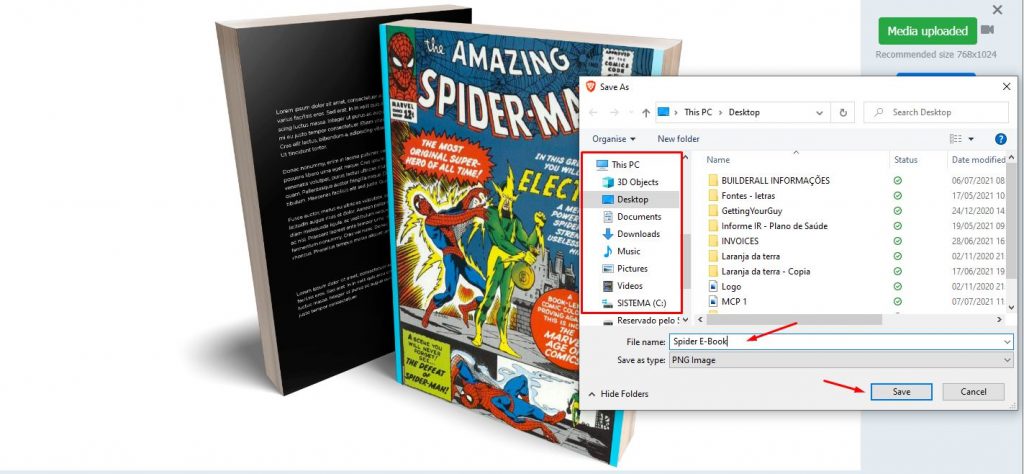 11. Save the file to your computer and go to the Cheetah page. In this example, I used a "Lead magnet page" with this E-Book. To change the image, click on the E-Book and then on Change Image;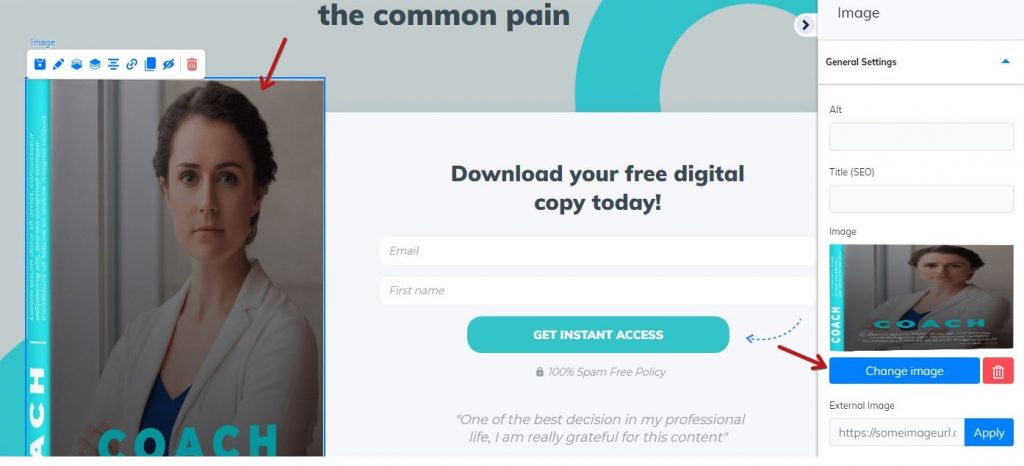 12. The screen of your images will appear, and you will have to upload the E-Book you created. Click on "select File";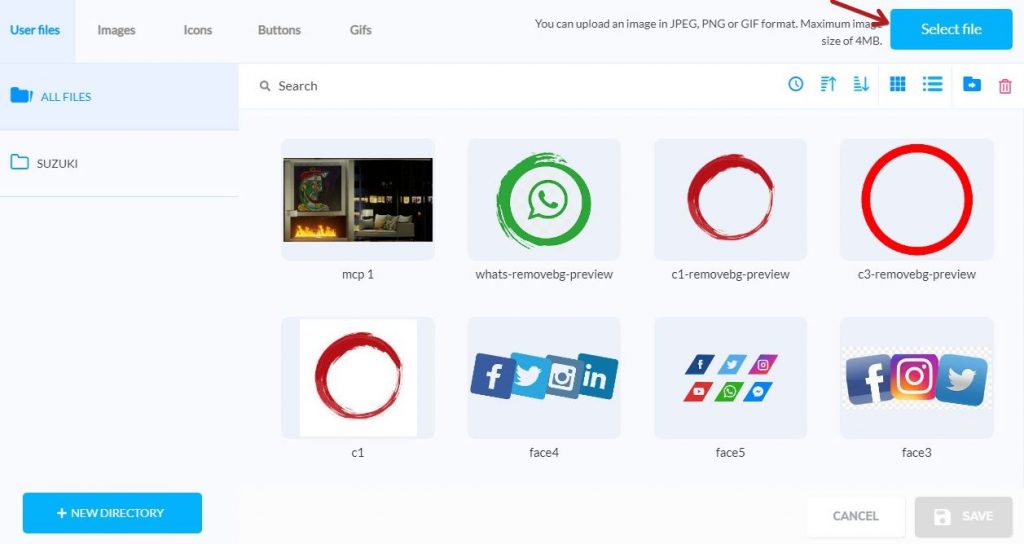 13. Select the E-Book file and click "Open";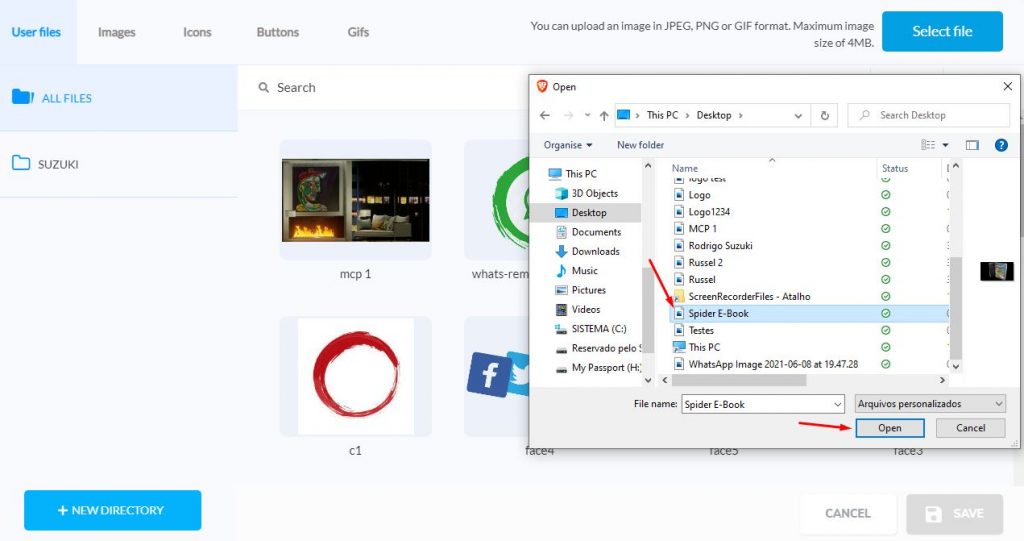 14. The file is now in your gallery. Click on it and then on "Save";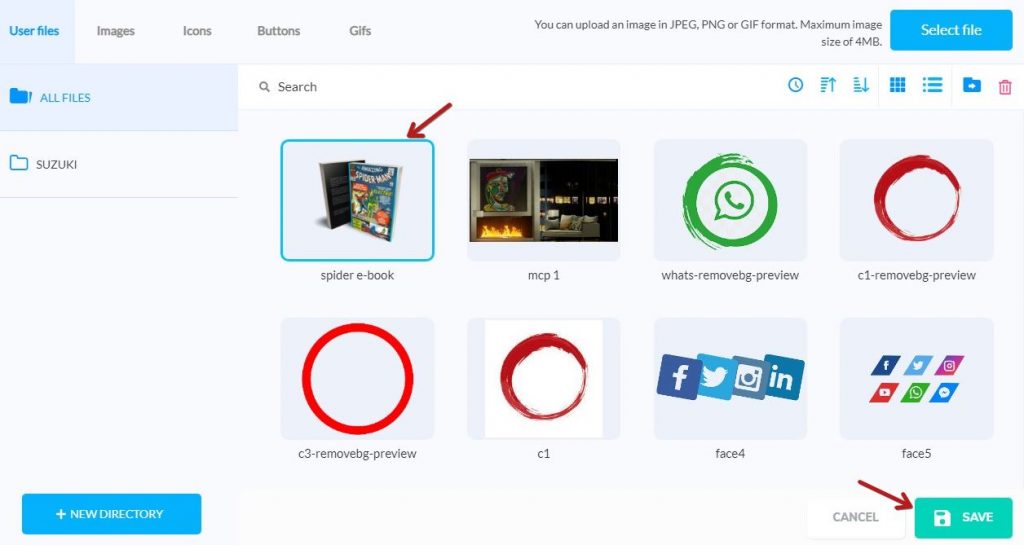 15. The new image will appear like this;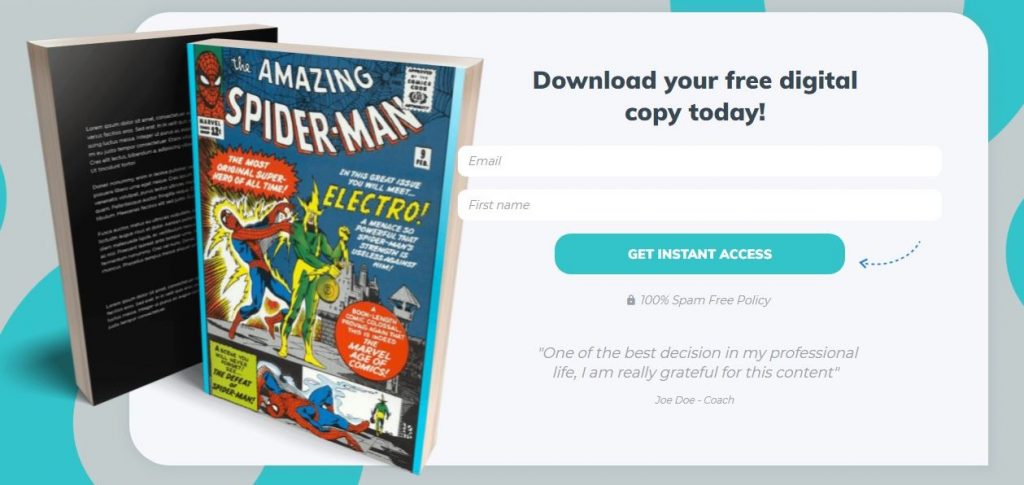 16. Remember that you have countless possibilities for creation. Use the tool and create beautiful work to enhance your website.