Allow restricted access to your Builderall account and tools.
Allow others restricted access to your account and tools by simply sharing your Builderall email and generated access key.

IMPORTANT NOTE: When you give VA access to a tool inside Builderall, they have access to all of the projects in that tool. For example, if you give them access to Cheetah, they will get access to all of the websites you have built in Cheetah.
General Overview: VA Access
Enter the VA Access app and click "New";

2. You have to insert a name to your VA. Then, click on "Save";

3. After saving, you will be able to see the "Access Key" and you can "Edit Tolls". Here you will allow what tools the person will have access;

4. These are the tools. You can select all, or just the tools you want, by clicking the box;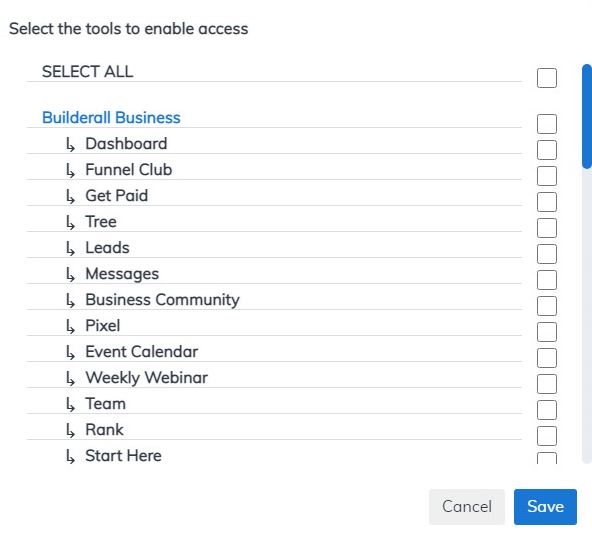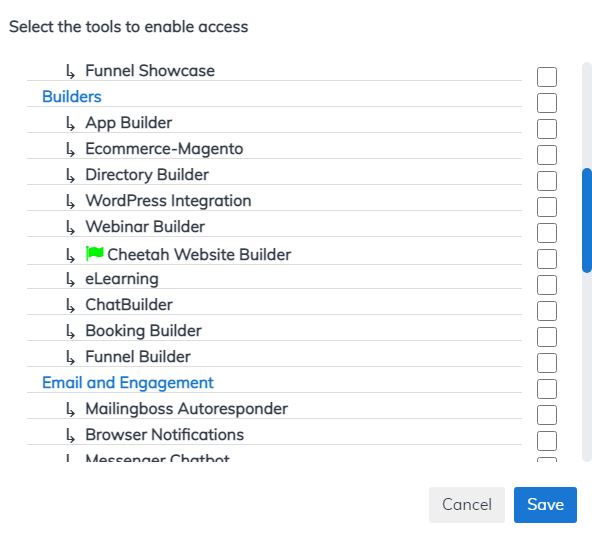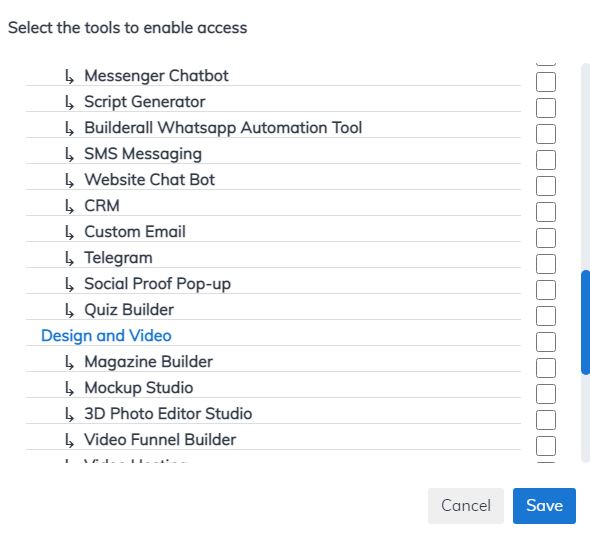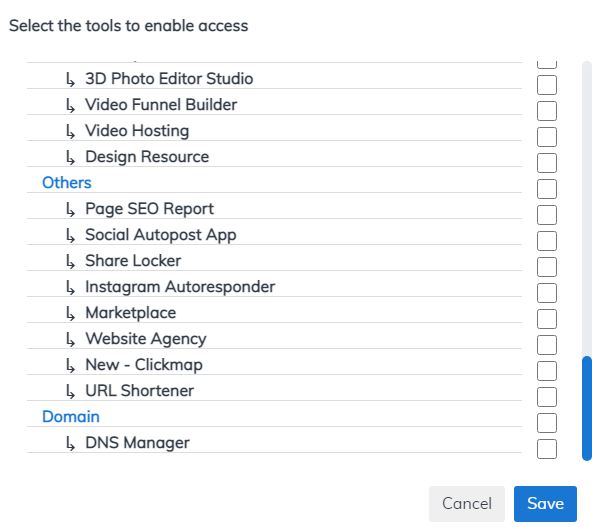 5. For this example, I selected the App Builder, Cheetah Builder, E-Learning, ChatBuilder, Mailing Boss and Browsing Notifications. After selecting the tools, click on "Save";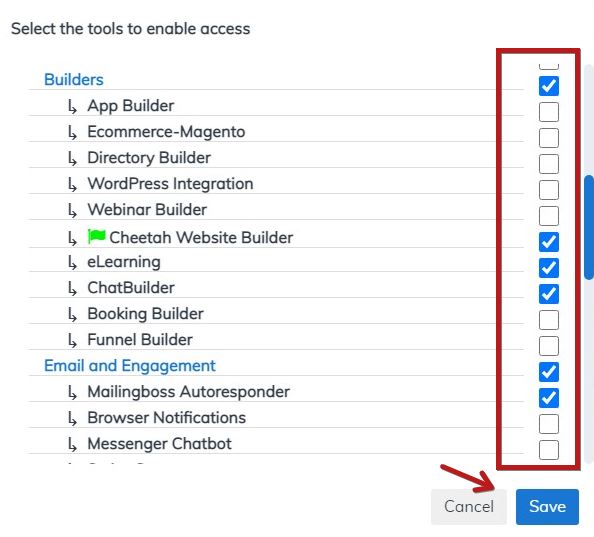 6. Here, on the VA dashboard, you will be able to check what was selected. Leave that button selected and also, you will be able to rename the VA;

7. Click here to copy the "Access Key";

8. Go to sign in and select the VA assistant, clicking here;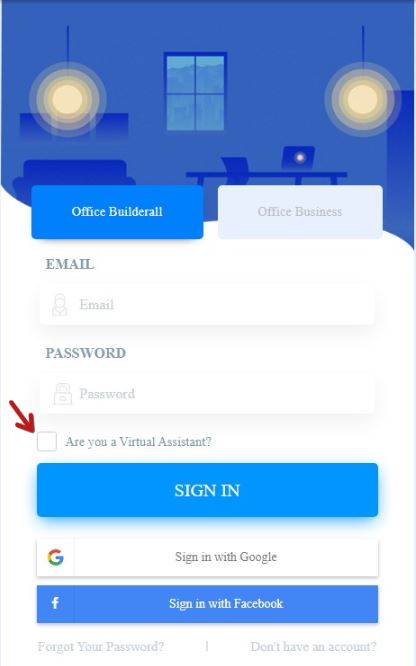 9. Notice that the name has changed. You need to use the account e-mail that create the VA. Don't forget it. Insert the access key and hit "Sign in";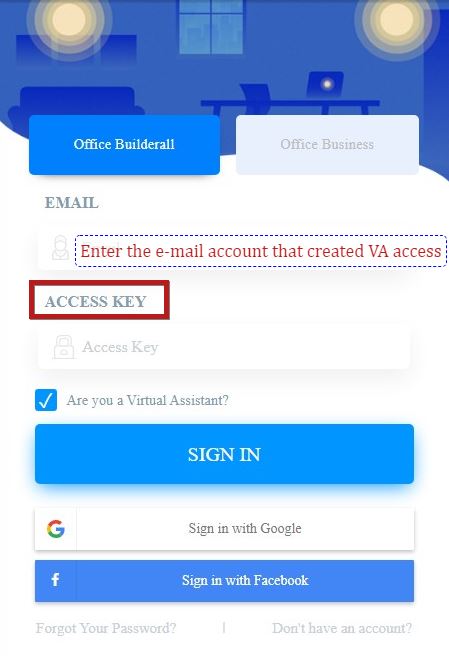 10. You will enter the dashboard with the selected tools. In "Account", you have only the option to logout.

11. To logout, just click here;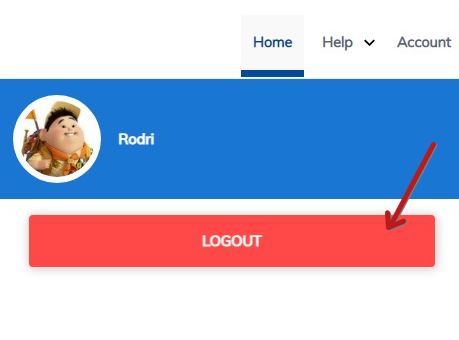 12. This is how we create a VA access and allow another person to work on the account.