Builderall Name Servers
For your domain to work correctly, you must follow these steps (in order):
Connect your purchased domain to your Cheetah website. It will generate your Nameservers to use.
Access the platform where your domain is registered (GoDaddy, Namecheap, ect).
Access the settings area to change the NS (nameservers) of your domain.
Make the nameserver changes conforming to which nameserver your domain was assigned
Wait about an hour for the spread to happen completely (in rare cases, it can take up to 48 hours)
IP 1: 64.251.13.208
IP 2: 185.225.208.57
*These IPs are only required if the registrar requests for you to enter them. If they aren't required by the registrar, please add the nameservers only.
Nameservers:
NS3.L4DNS.COM
NS4.L4DNS.COM
Or
NS5.L4DNS.COM
NS6.L4DNS.COM
If by any chance you missed the nameservers your domain was assigned on the pop-up, you may look them up again by accessing your DNS Manager tool on your dashboard and clicking on the 'view details' button.
The CNAME for Cheetah-built subdomains: c.cdn.eb4us.com
The IP address for your Cheetah website:
64.251.1.115
Misc: WordPress IP: 65.111.191.237
Cheetah:
Edit your site list in Cheetah, on the left side menu, scroll down until you see "connect domain".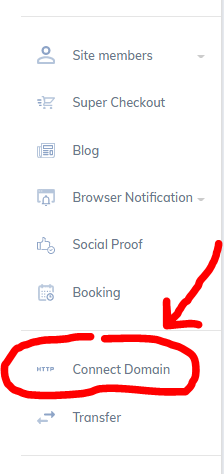 Type the domain name without "http://www.". If you are connecting a subdomain, type in the subdomain without the "http://www.".
DOMAIN example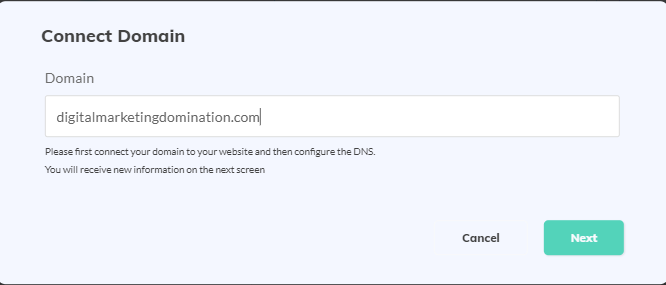 SUBDOMAIN example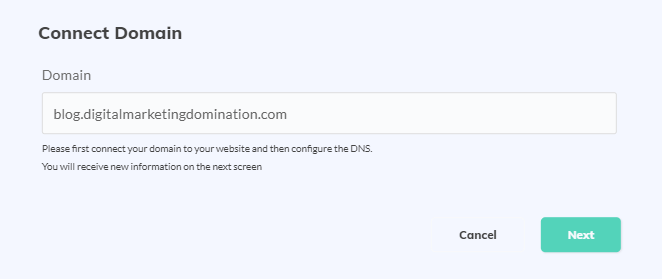 IMPORTANT: Confirm the spelling of your domain or subdomain by selecting "confirm"
The next box shows the nameservers that you will need to change on your domain registrar. Some domain registrars require IP addresses which are also included in the information.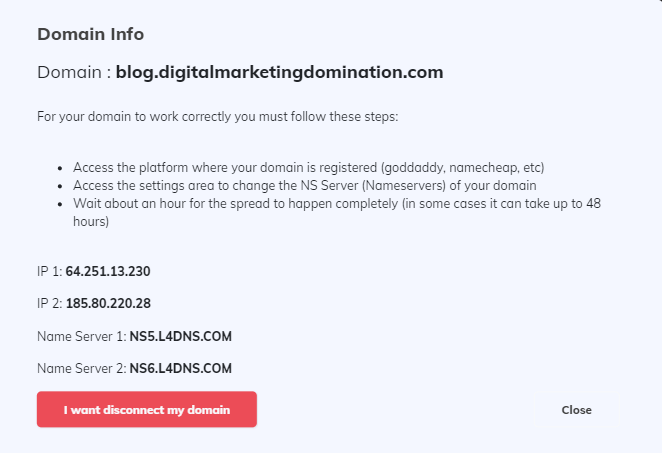 To disconnect your domain, just click the red "I want to disconnect my domain" button.
General DNS Information
Pixel Perfect Builder:
ns3.l4dns.com – ns4.l4dns.com

Cheetah Builder:
ns3.l4dns.com – ns4.l4dns.com
ns5.l4dns.com – ns6.l4dns.com

Responsive blog:
ns1.l4dns.com – ns2.l4dns.com

WordPress:
ns1.l4dns.com – ns2.l4dns.com

Magento:
ns1.l4dns.com – ns2.l4dns.com

Directory Builder: 
ns1.l4dns.com – ns2.l4dns.com