In this tutorial you will learn how to add Social Proof to your eLearning as evidence that other people have found your eLearning of value.
Step 1:

Scroll to "Registration & Protection"
Click on "Registration"
Step 2: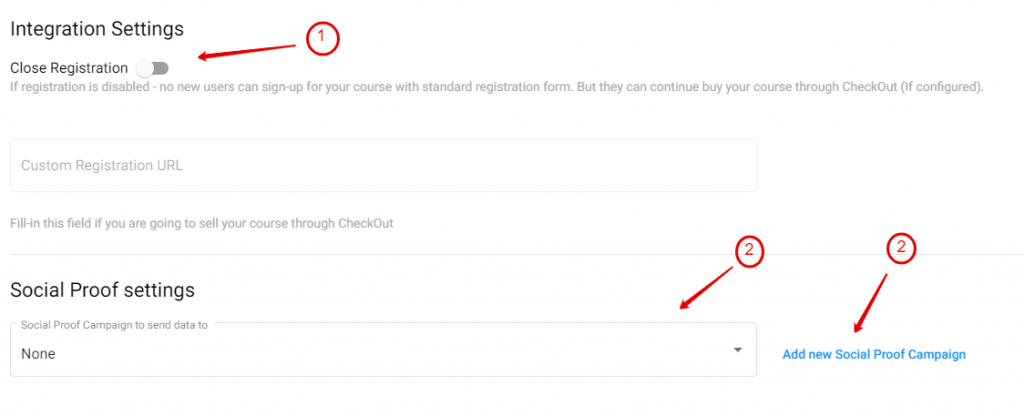 Under "Integration Settings"

Make sure not to switch the slider to blue because Social Proof only works if a person can register for the course with a standard registration form and Super checkout

Under "Social Proof settings"

If you already created a Social Proof Campaign you will be able to choose it from the dropdown arrow.
If you do not have a Social Proof Campaign yet, you can create one in the eLearning. Just click "Add new Social Proof Campaign"
Step 3: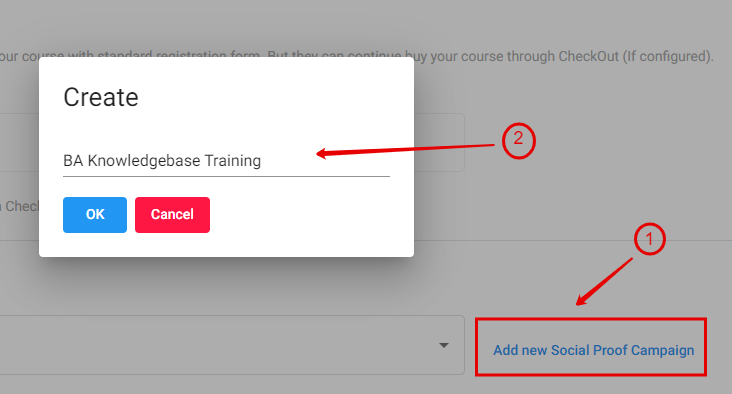 In this example, we will pretend not to have a Social Campaign yet.
Click on "Add new Social Proof Campaign"
Give the campaign a name and click "OK"
Step 4:

A list of pages will open. Choose on which pages you want to show the Social Proof
Step 5:

Step 6: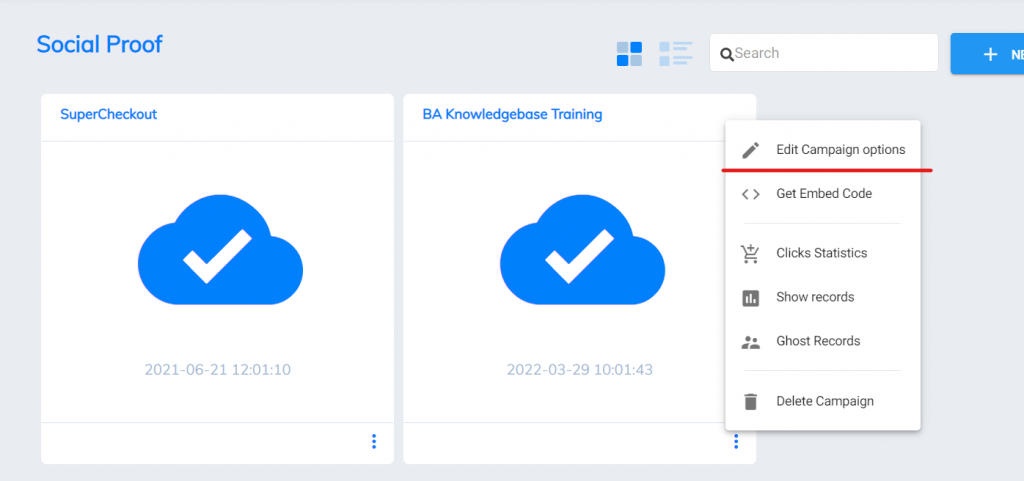 Note that you will still need to go to the Social Proof App to configure the Campaign Options.
Click on the three dots then click on "Edit Campaign options"
Step 7: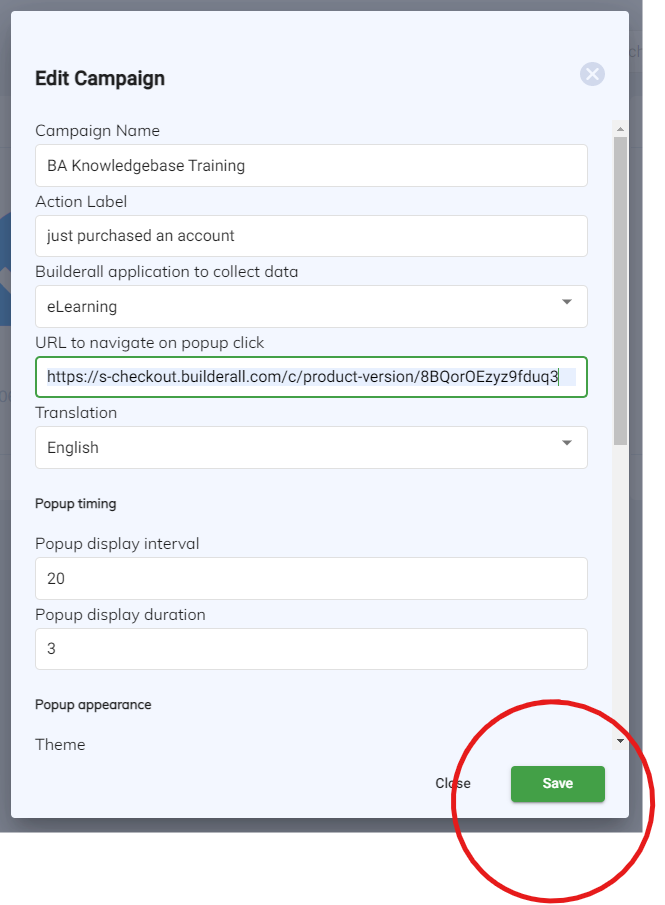 Complete all the steps and click "Save"