In this tutorial you will learn how to configure your eLearning so your students can have access to certain lessons without registration and some lessons with registration.
Step 1:

Scroll to "Registration & Protection
Click on 1st tab: "Registration"
Step 2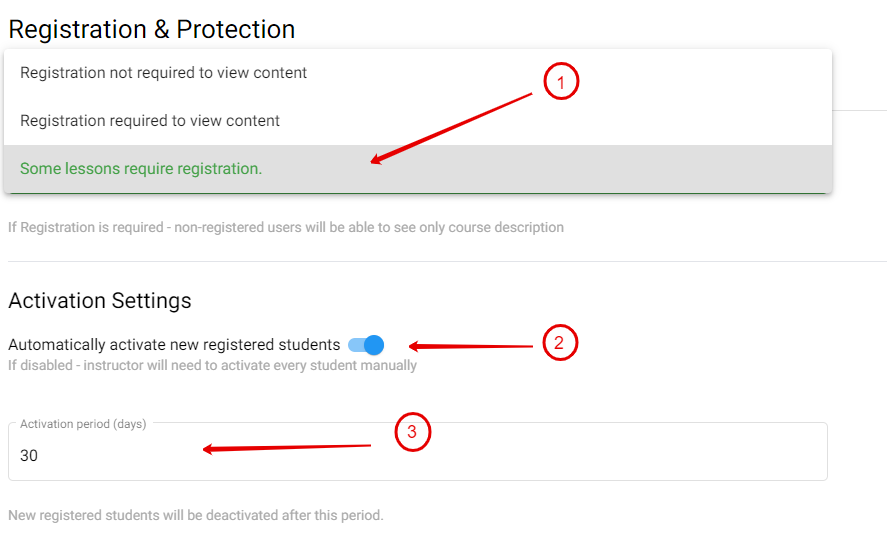 In the dropdown, choose "Some lessons require registration"
Under "Activation Settings" Enable if you want to automatically activate new registered students
Add the "Activation period" in days that the student will have access from the day they are registered
Step 3:

You have two options here. You can choose to have close registration where the student will only be able to purchase the course through SuperCheckout. If it is disabled student will not be able to register with just the registration form
Here you will place the SuperCheckout URL if person is buying the course
You can also add Social Proof. See other tutorial on how to set that up
Step 4:

Example of where to find the link for the eLearning Product you are selling. Just go to the product and click on links and copy the Checkout URL
Step 5:

Choose if it is open or close registration
Add the SuperCheckout URL here
Step 6: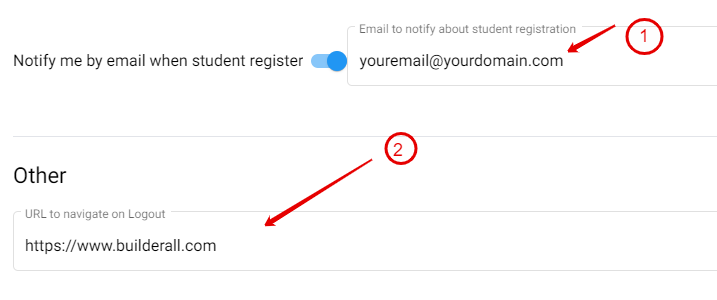 If you want to be notified when a new student register, then enable and add your email here
If you want to navigate the student elsewhere after they logout. Add the url here.
Step 7: