In this tutorial you will learn how to configure a Standard Theme (Custom) in eLearning
Step 1:

Choose "Standard" in the dropdown options
Click on " Open course with Theme Editor" if you want to customize the course (See Step 2)
If you want students to personalize the theme to themselves you can enable it here
If you want the students to see their progress of the course, enable it here
Step 2: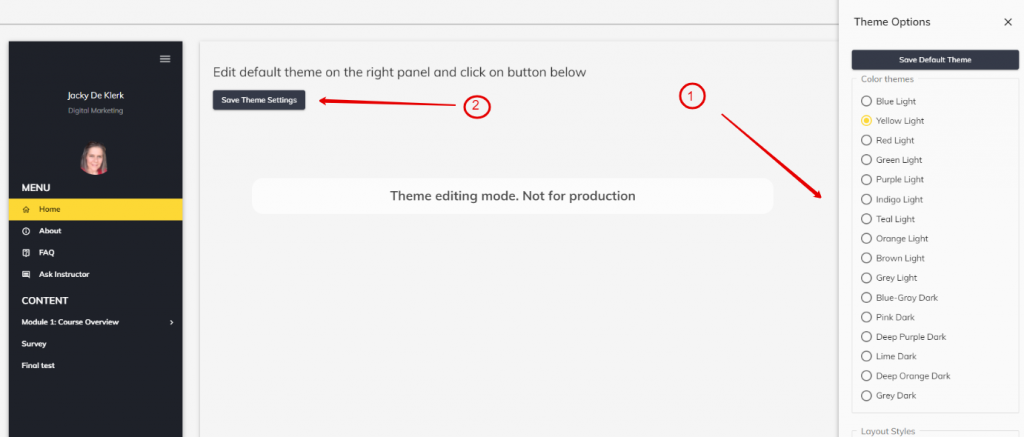 On the left you will have a variety of " Theme Options" to change the way the eLearning look
When you are done changing the "Theme Options" click on "Save Theme Settings"
Step 3:

Here you can decide what you want to show in the main page. In the next few steps we will look at each one of them.
Standard Option: (See example in Step 4)
Step 4: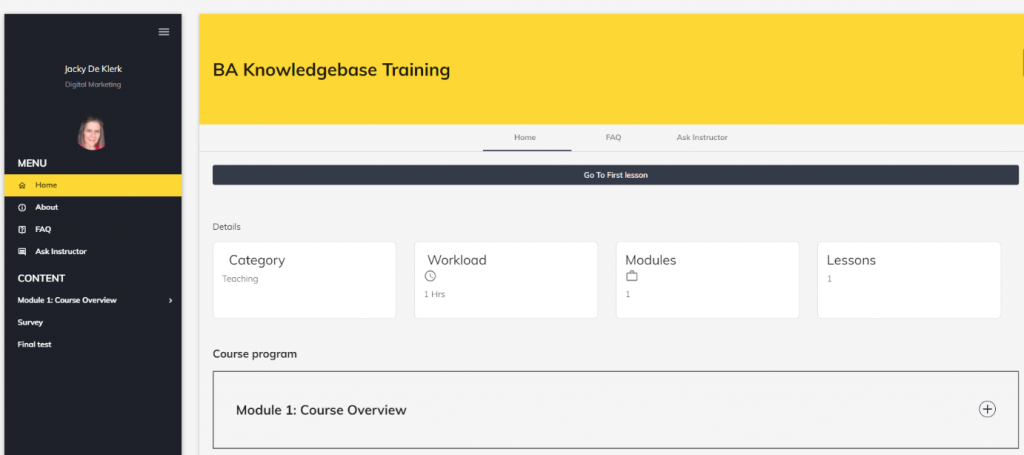 Step 5:

iFrame Option: (See example in Step 6)
Add the URL that you like to be displayed.
Step 6: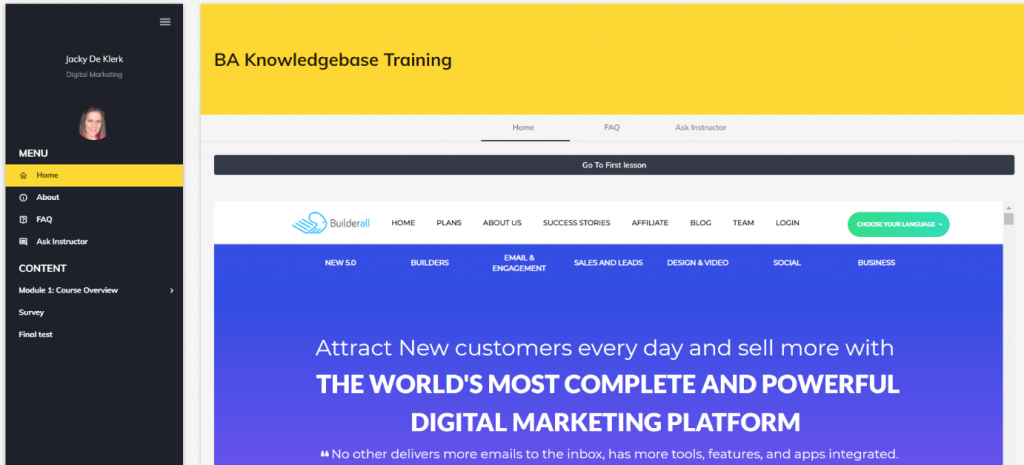 Step 7: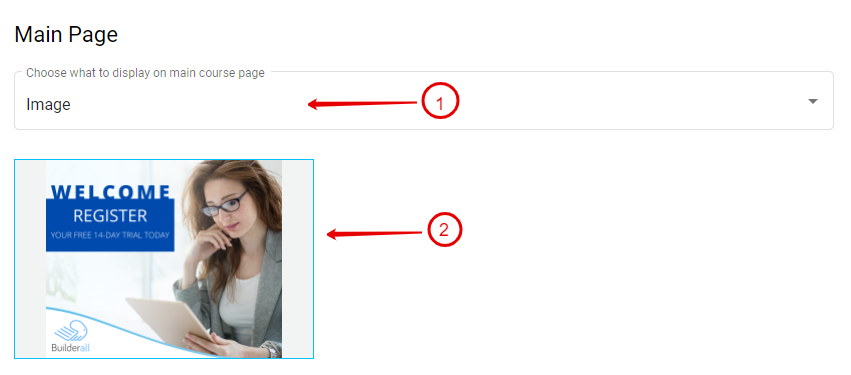 Image Option: (See example in Step 8)
Upload the Image you want to use
Step 8: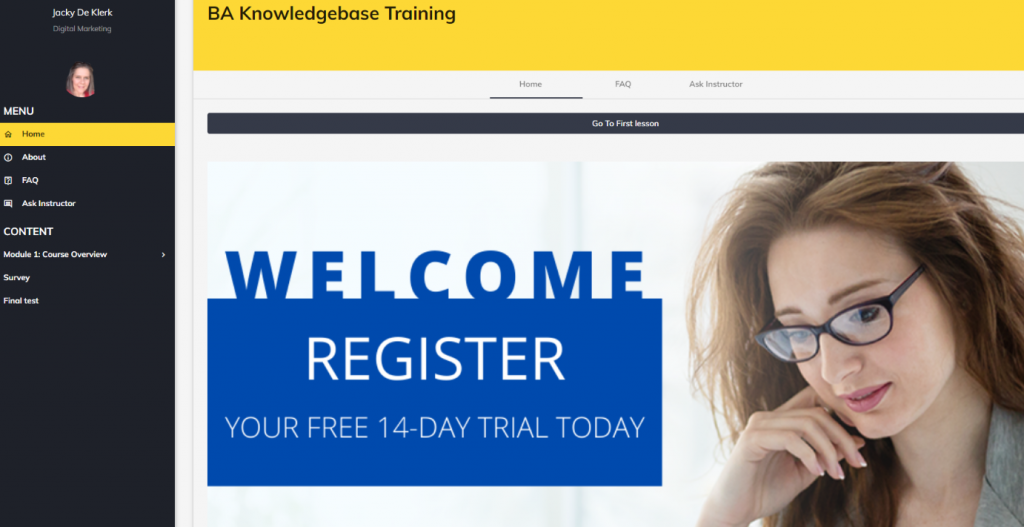 Step 9:

HTML Option: (See example in Step 10)
Copy and paste the embed code from the other application here. This example we use the Booking App
Step 10: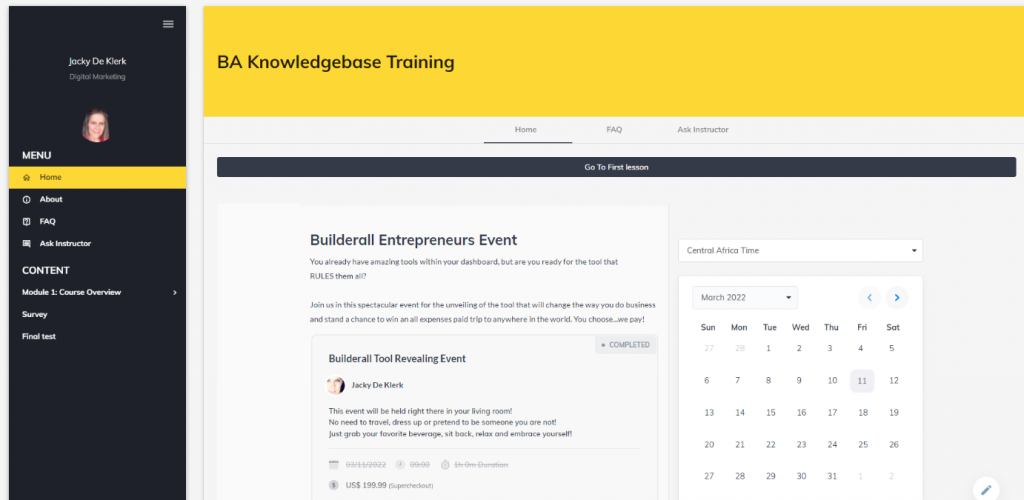 Step 11: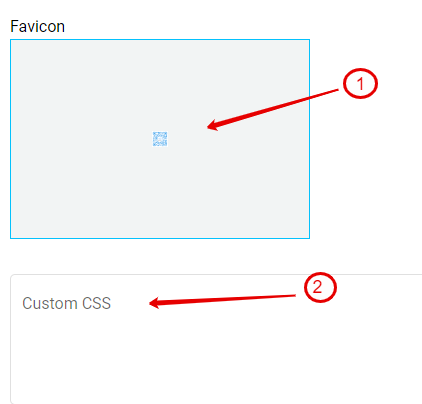 Add your eLearning "Favicon" here

16 x 16px or 32 x 32px works best

You can also add your own CSS code here
Step 12:

When all done, click on "Save"