Start by creating a cloud if you do not yet have one;
2. Click on your monthly option;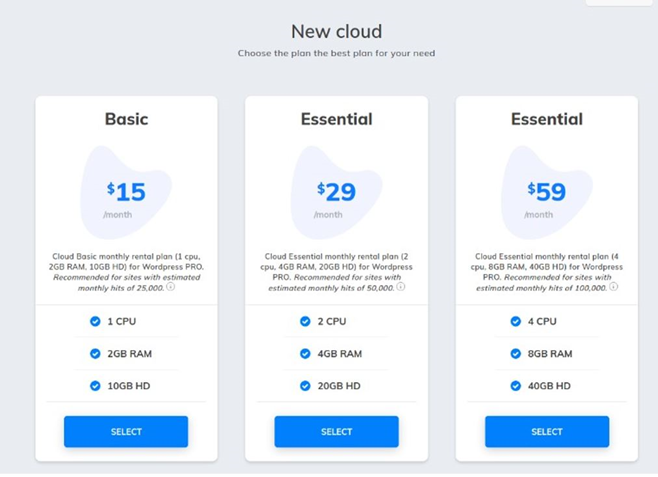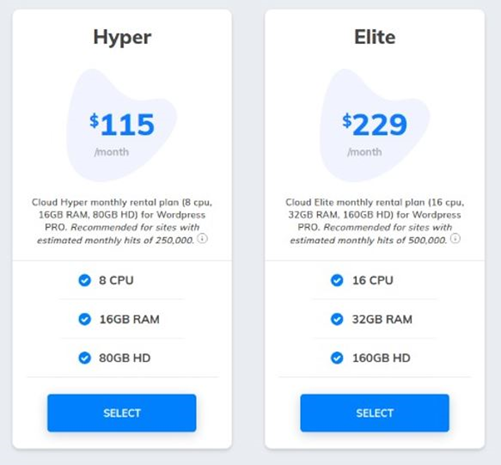 3. Give your cloud a name and click "Buy Now";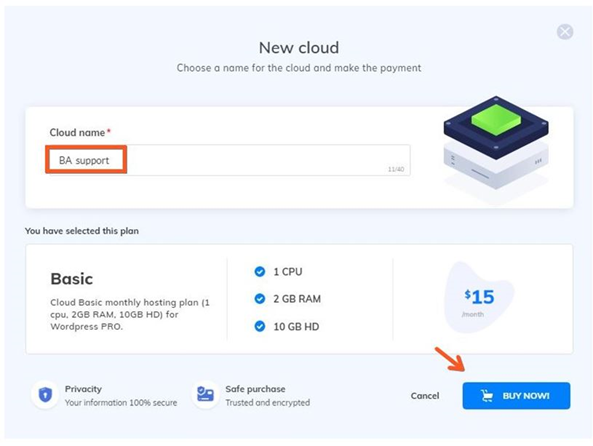 4. After purchase, click on sites then on "create now",
5. Give your website a name and click "next";
6. Choose the cloud you want to use, (You can have multiple clouds) and click "select";
7. Choose your sub-domain and click "next";
8. If you want to connect a domain now, you can, but you can skip this step and do it later. If you do not have a domain already, you can click on "buy now";
9. Create a Username and Password for your WordPress Account;
10. Verify that all information is correct and click "create website now";
11. The site is now created but not yet published or a design created. Click on "back to the dashboard";
12. Click on "admin" to access the WordPress Dashboard;
13. Enter your Username and Password you created earlier to "Login";
14. Scroll down on the left navigation bar and click on "Cheetah Builder";
15. Click on "add new page";
16. Add your Title – example Home Page and click on "Launch Cheetah Builder";
17. This is the Cheetah Builder where you can add different elements as well as tools such as the Webinar to your pages;
18. You can choose to add a template from the Cheetah WP Builder, or you can go and choose a template you want inside of WordPress Dashboard. In this example, we are using a template Created in Cheetah. On the left are the elements. Click on Templates and choose an option;
19. Click "done";
20. Now you can save as draft, discard, cancel or you can hit "publish" if the design is what you want;
21. Now you need to set this design as your homepage. Click on "customize" in the top navigation bar;
22. On the left navigation, click on "Homepage Settings";
23. Choose "a static page" and select your Homepage from the dropdown button;
24. Click "publish". After publishing, go back to make sure that it did change the homepage, otherwise it will still show the default WordPress Blog page;
25. Go back to the previous tab and click on "Sites" in the navigation, then on the website link to view your site. To make changes, you can now go to the WordPress dashboard or make use of the Cheetah Builder in the WordPress Dashboard;
Final note: Watch our video on how to edit your WordPress Site in the Cheetah Builder.