STEP 1:
Click on "Create New List"

---
STEP 2:
Give the list a name and description.
Choose "Single opt-in" in the dropdown arrow.
Click "Next".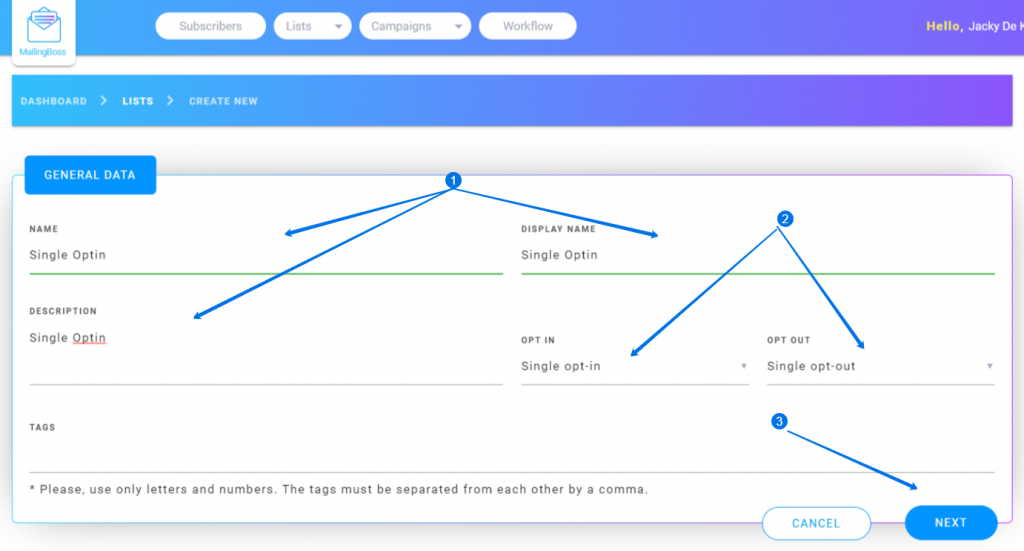 ---
STEP 3:
Read the important notice, scroll down and complete the form:
Enter the URL where the Lead will register
Justify the need for a single optin and continue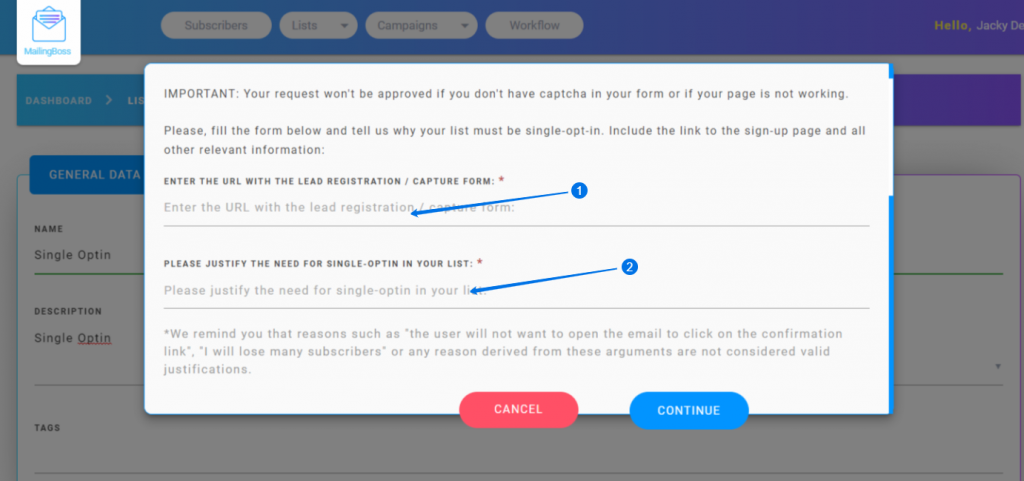 ---
You will receive a notification once your request has been approved.