In this tutorial, you are going to learn how you can set an activation period so that your students have access to an eLearning for a specific time only.
Please note that this option only works if you are not going to sell the course through Super Checkout, because Super Checkout overrides a double option. This is useful if you just want to give the course as a lead magnet for a short period of time.
Also not available for: "Registration not required to view content"
Step 1: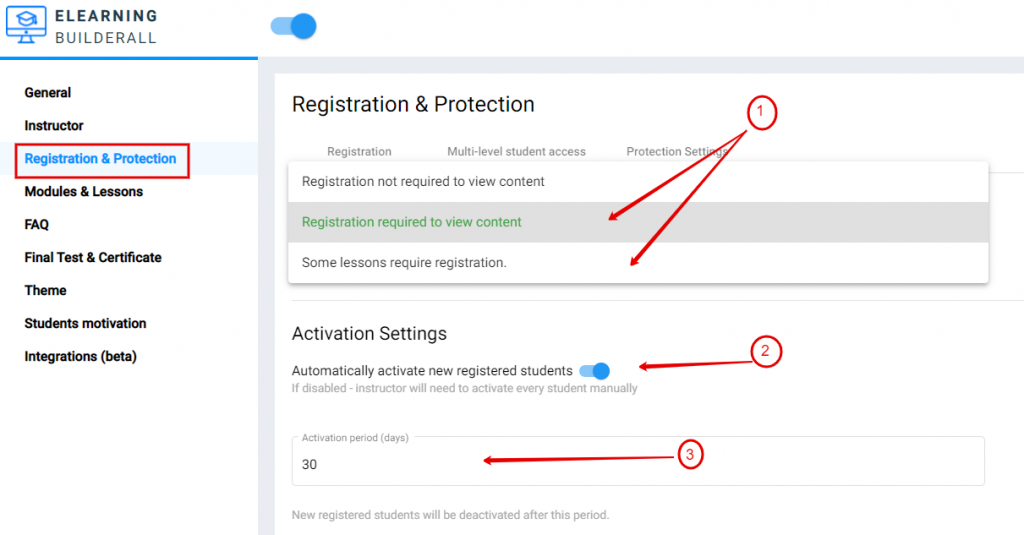 Scroll to "Registration & Protection"
Choose either "Registration required to view content" or "Some lessons require registration"
Scroll to Activation Settings and enable "Automatically activate new registered students"
Add the activation period in days. This is the time period that the registered student will have access to the eLearning from the day they first registered.
Step 2: