In this tutorial you will learn how to configure the General Settings in eLearning including the Language Translations.
Step 1:

Click on "General" in the left hand tab
Add a "Description" for your course. You can use multiple elements in the editor
Create a "Secret Key" that will form part of the eLearning URL
Step 2: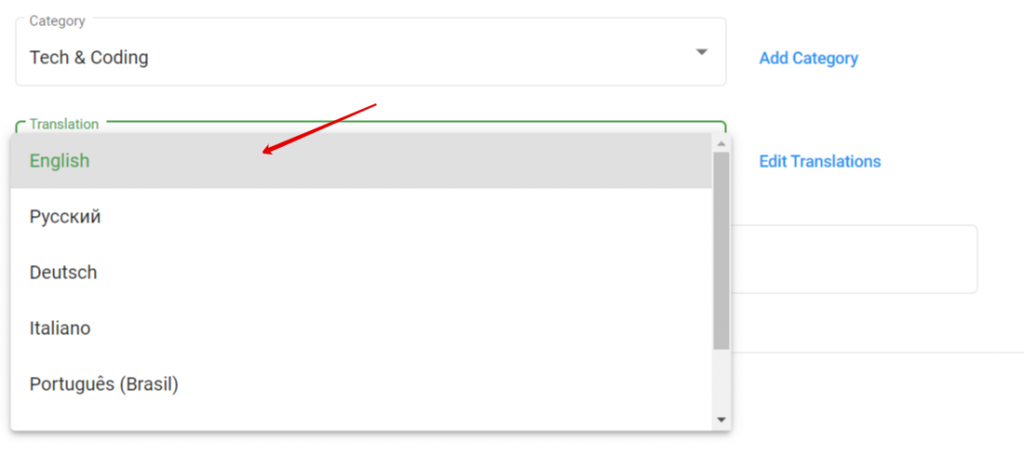 Step 3: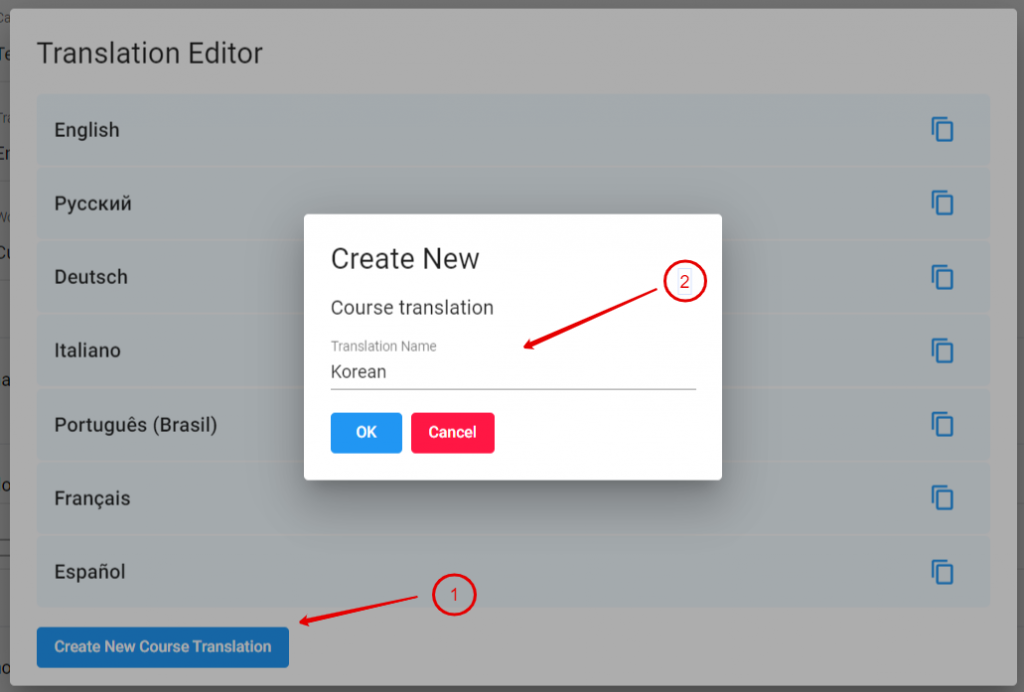 You can also create your own translation by clicking on "Create New Course Translation"
Ad the language of the translation and click "ok"
Step 4: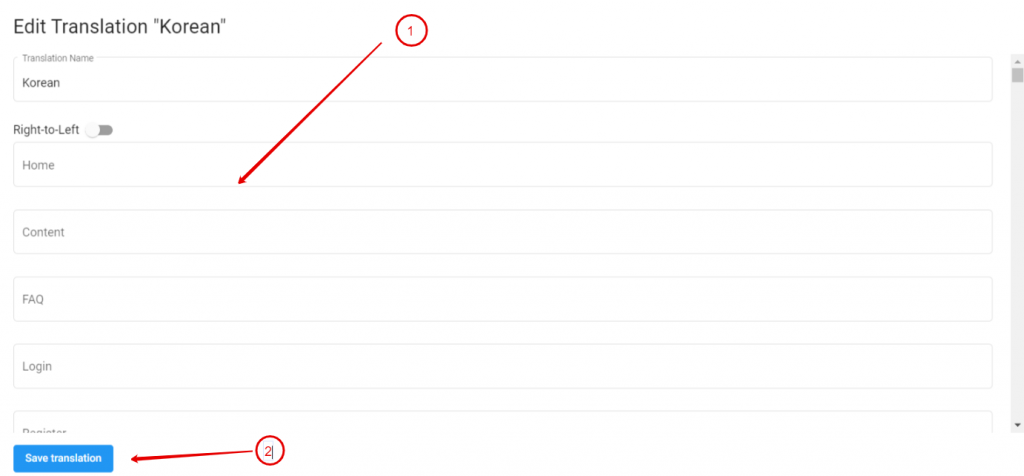 Change all the translation words and when done click on "Save translation"
Step 5: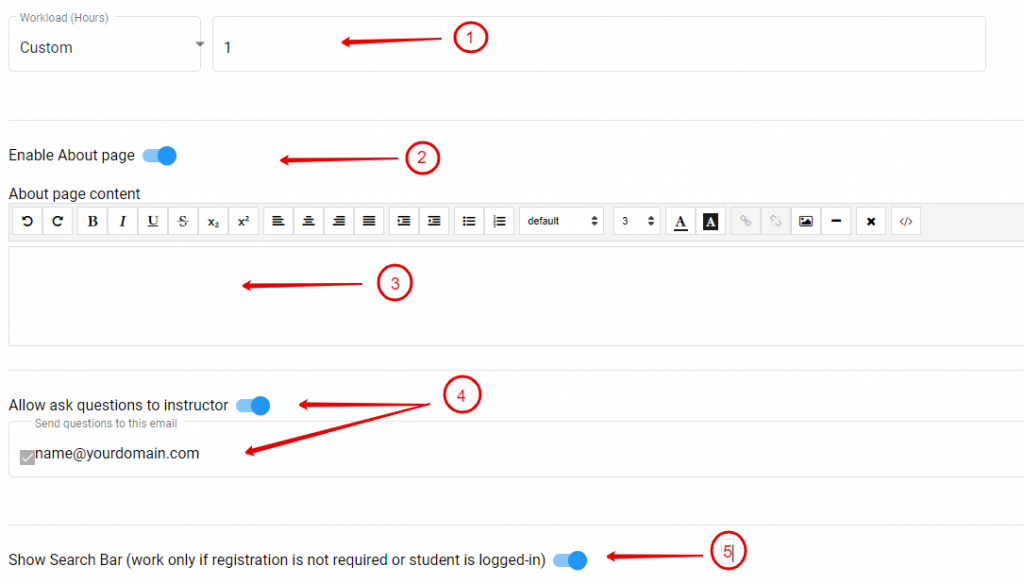 In the "Dropdown Arrow" You can choose:

Custom Hours (Complete time it will take to complete course) or
Calculate by lessons

Enable "About Page" if you want to add information about yourself.
Add a "About Me" information in "About page content"
Enable "Allow ask questions to instructor" if you want to allow the students to send you questions via email. Make sure to add the email that you want to use.
You can also enable "Search Bar"
Step 6: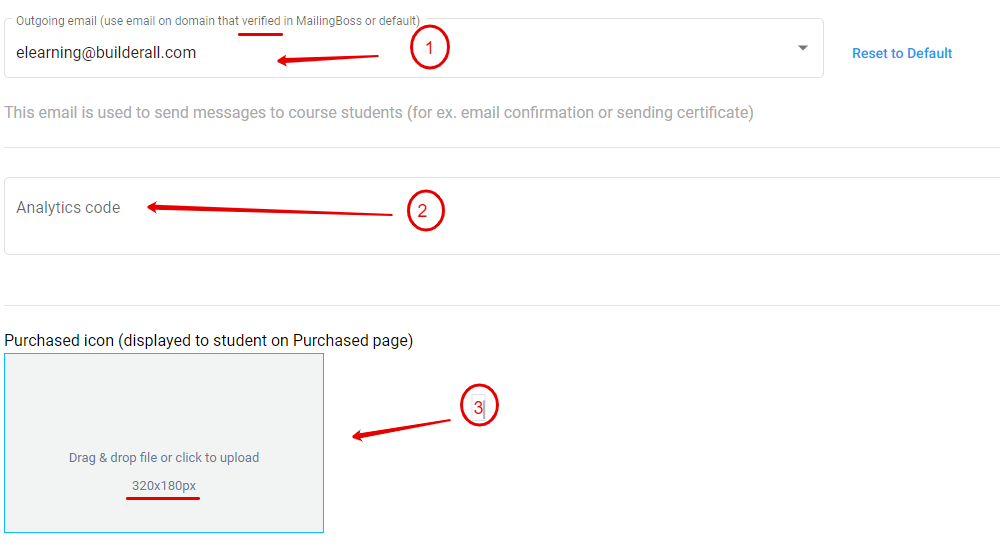 For all your outgoing email, make sure you use an email on a domain that is verified in Mailingboss
You can add "Analytics code "such as Google Tag Manager.
Add the "Purchase Icon" with dimensions of 320 x 180px.
Step 7: