STEP 1:
On your dashboard. Click on "Affliates" in your dashboard.

---
STEP 2: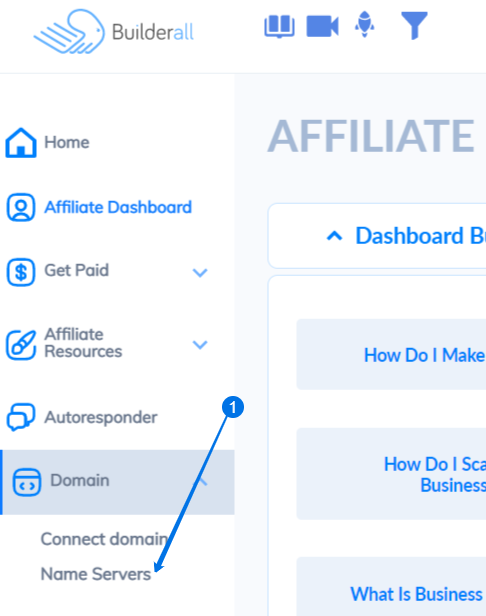 Scroll to Domain and click on "Name Servers".
---
STEP 3:
Screen looking like this will open. Read the content at the top.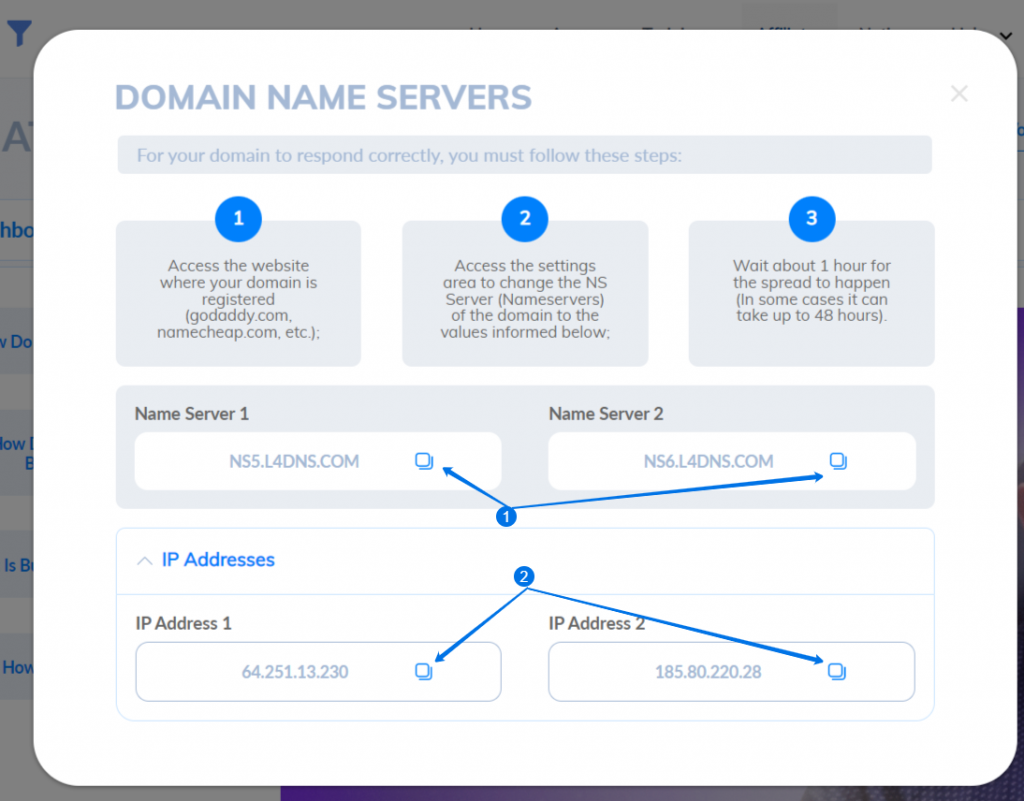 You will need to copy the name servers and add point your domain to it.
Some domain providers also require IP addresses.
---
STEP 4:
In this example, I am using NameCheap.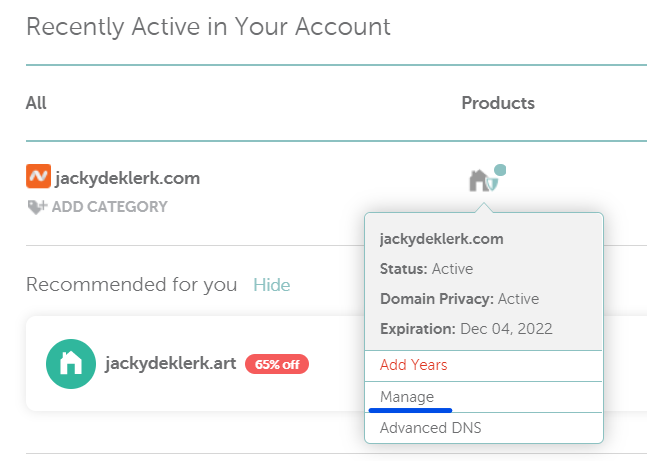 Scroll to the domain you have purchased and click on Manage.
STEP 5: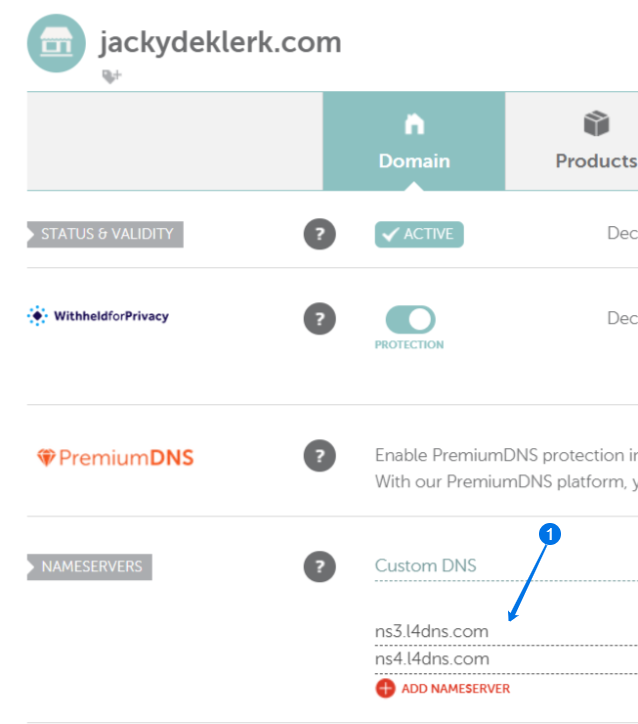 Scroll till you see Name Servers and paste the Namer Servers of Builderall there.
---
STEP 6: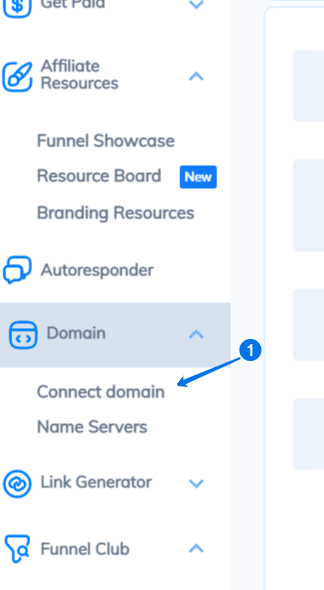 ---
STEP 7: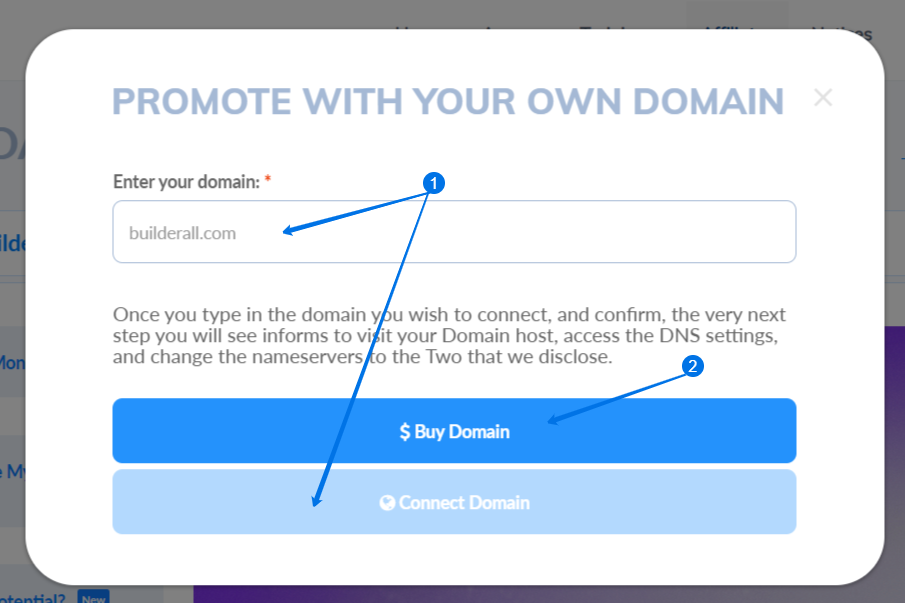 Type in your domain name like in example and click on "Connect Domain".
You can also buy a domain directly from Builderall, then you will not need to connect any nameservers.
---
STEP 9:

Go to the funnels and you will see your domain under the Affiliate Link. You can now share that link.
Also make sure that your SSL is active.
---
STEP 10:
This is an example of an Affiliate Link that is not connected with your own personal domain. It is always better to promote Builderall with your own domain.

---