STEP 1
Here we have an existing Subscriber List with 3 subscribers. Click on the Blue Drop Down Arrow to begin.

---
STEP 2
Click on the checkbox to select "All Subscribers"
Click on Actions

---
STEP 3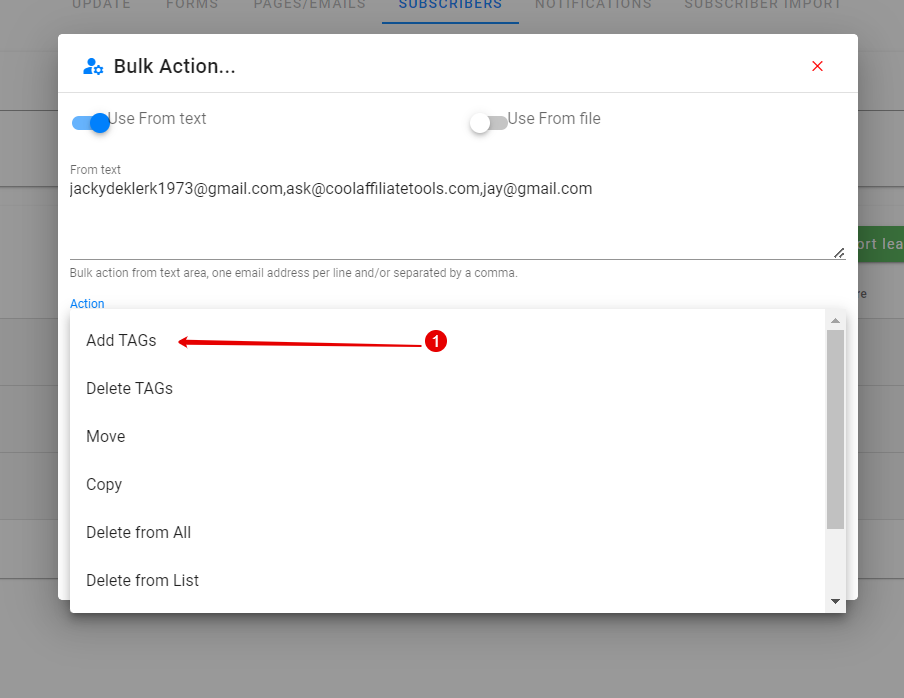 ---
STEP 4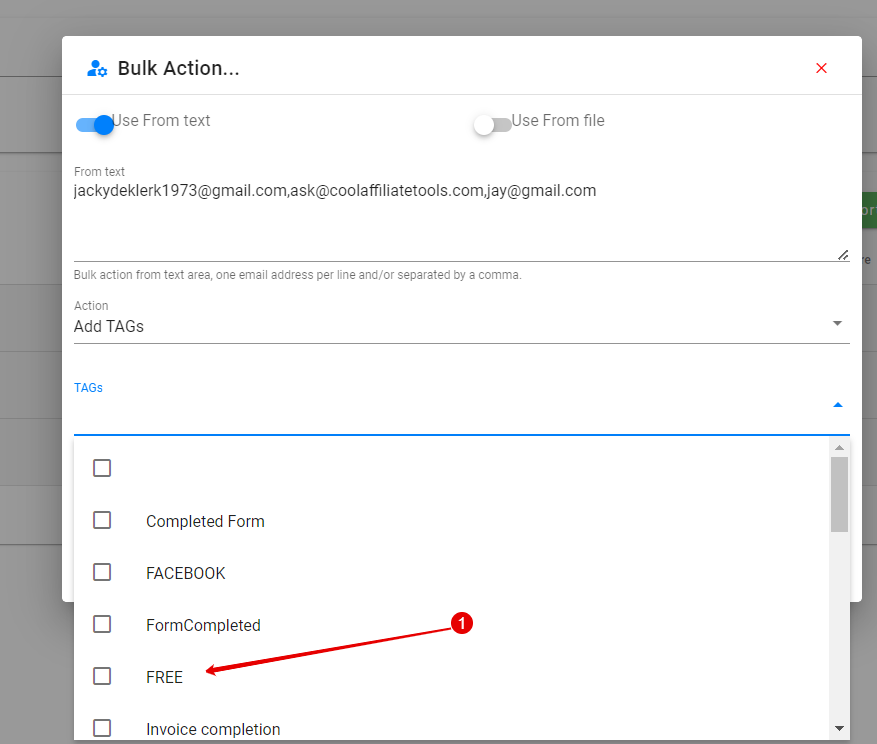 Choose the "TAG" you want to allocate to the list
---
STEP 5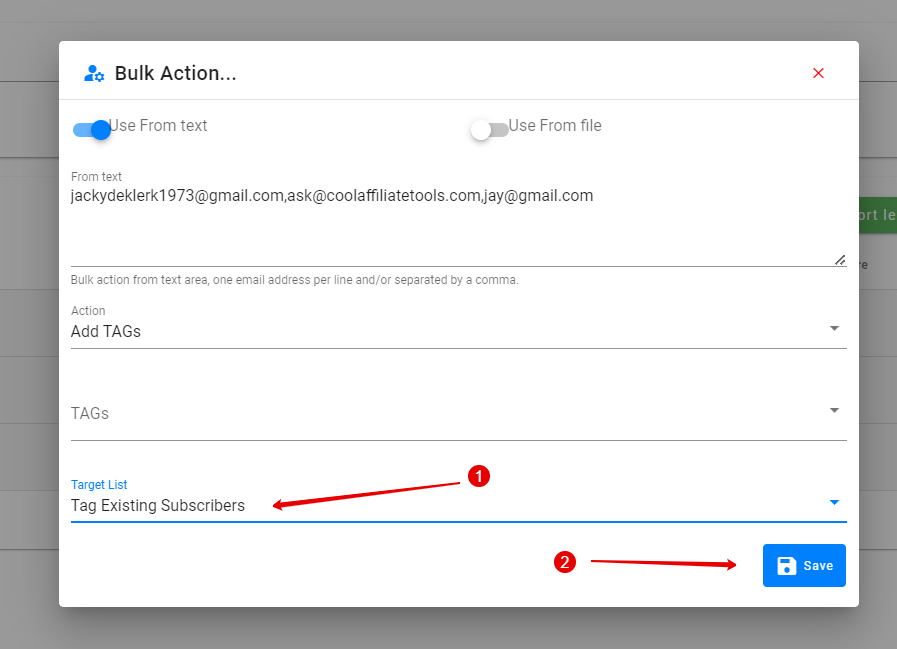 Choose the List
Click on "Save"
---
STEP 6
To verify that subscriber was added:

---
STEP 7

Click on "Overview" or "Update"
---
STEP 8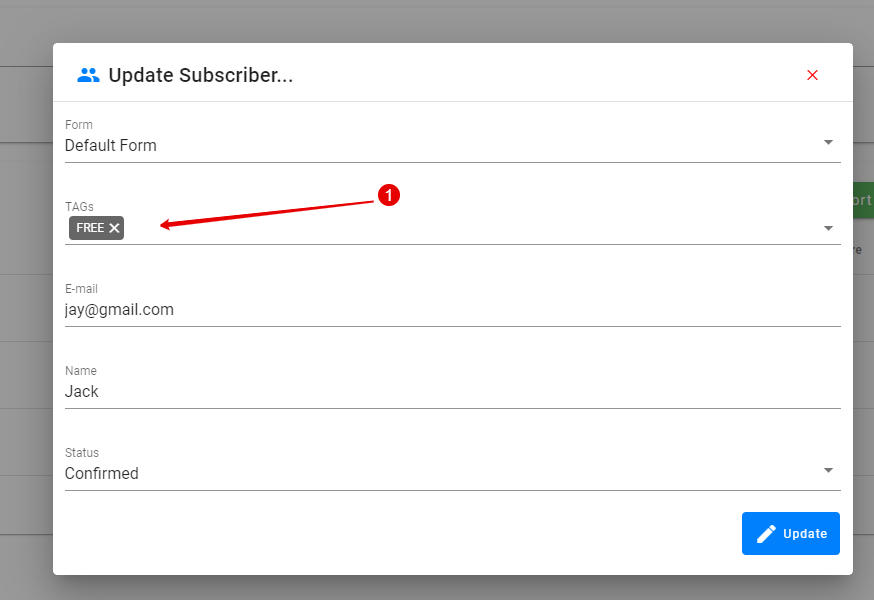 You will see the TAG's added at the top of "Update" screen or under 'Overview" it will show below.